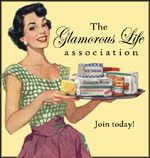 Thanks to mom blogger,
MarcyWrites

.com
at "The Glamorous Life Association" for sharing her experiences from the recent Kodak photo expo at 30 Minute Photos Etc and
ScanMyPhotos

.com
in Irvine, CA.
MARCY WRITES: Being invited to attend a Kodak Kiosk demo sounded like a pretty okay day to spend an afternoon. I went with few expectations since I had never actually used a kiosk to play/print with my photos. I was instructed to bring LOTS of my photos on USB. And since I rarely sometimes always do as I am told, I brought a USB loaded with 35 current photos. Um, as it turns out 35 is not what Kodak considers A LOT. And I was very bummed I didn't bring more.

Here is why:

A Kodak Kiosk center is like a new version of the old 1 hour photo store. Except you sit at happy little kiosk centers and plug in you camera, your memory card, a CD, A DVD or even your phone. Next you 'play' with your photos. You can enhance, crop, sharpen etc. before you put them into 'products'. Photo books, regular prints, cards and my favorite; posters. HUGE posters. Look here is one of mine printing. How long did it take? Um, less than 10 minutes! And voila! A poster size collage of some recent photos I have taken.

A few more and I can wall paper the guest bathroom. So it was easy. Fast. But how about the quality? Well this is real photo development quality folks. Just what you would expect from Kodak.

I was nearly thrown out for pulling out my Canon camera to document the day…and happily I left with a brand new 10.2 MP Kodak Camera. I have been testing and am impressed with photo quality and in love with the green-ness of it. Isn't it cute? Replace my Canon? Not sure. But so far, the images are comparable.

I was also given the Cadillac of digital photo frames. This thing is WiFi capable. So guess what? Every time I upload something to my Flickr account….it automatically appears on the frame in rotation! Along with the local weather, news and more if you choose. I am kinda ga-ga over this frame. And the one I already owned? The one that makes me swear scream every time I want to change the photos in it? Well it sits next to Mr. Kodak looking a little embarrassed. It hopes to be a Kodak WiFi Frame someday when it grows up. However, I did not go home with the new Kodak WiFi all-in-one printer that was there. But it is so reasonably priced and since my faith has been restored in Kodak, that I think I may have to buy one for my family now.

Thanks, Kodak.